Learning is… being open to change.
0
About Author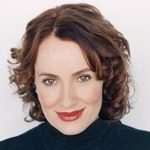 Management Consulting Cambridge, Massachusetts
Susan David, Ph.D., is an award-winning Psychologist on the faculty of Harvard Medical School; co-founder and co-director of the Institute of Coaching at McLean Hospital; and CEO of Evidence Based Psychology, a boutique business consultancy. She is the author of the new book Emotional Agility based on her concept that Harvard Business Review heralded as a Management Idea of the Year was named an Amazon Best Leadership Book of the Year, and has been featured in numerous leading publications, including the New York Times, Washington Post, Time, Fast Company, and The Wall Street Journal. An in-demand speaker and advisor, David has worked with the senior leadership of hundreds of major organizations, including the United Nations, Ernst & Young, and the World Economic Forum.
Associated Organizations
Interviewed By